See the January 2014 issue of "Prime Living" The Luxury Lifestyle Magazine of Texas for a fine article about Marshall, Texas: Birthplace of Boogie Woogie, and the upcoming Get Healthy Marshall New Year, New You Health Fest.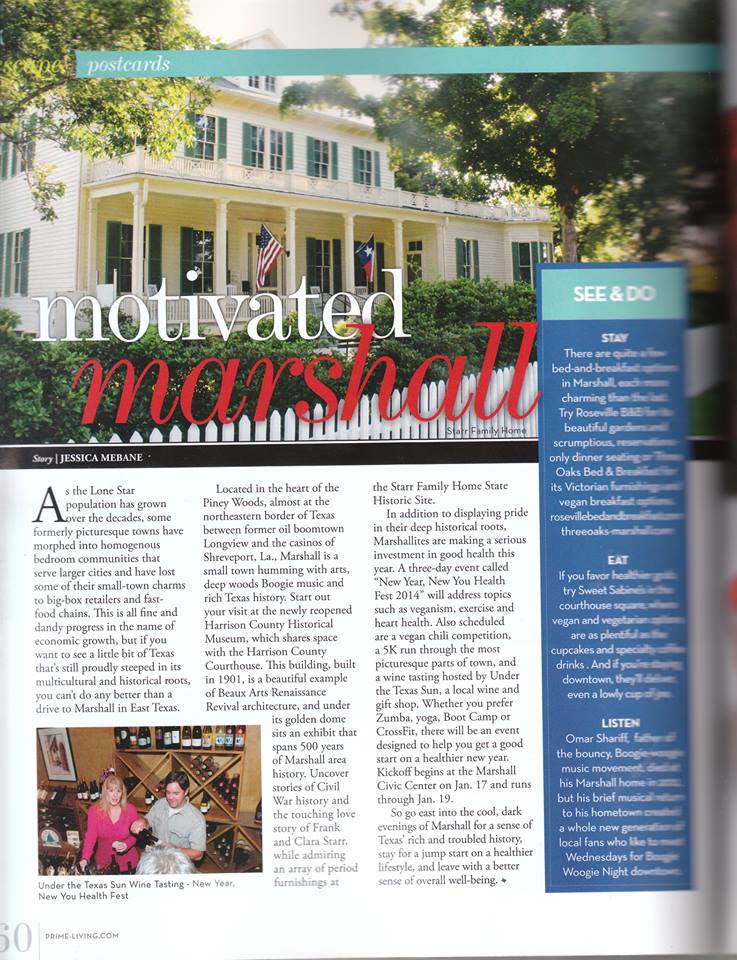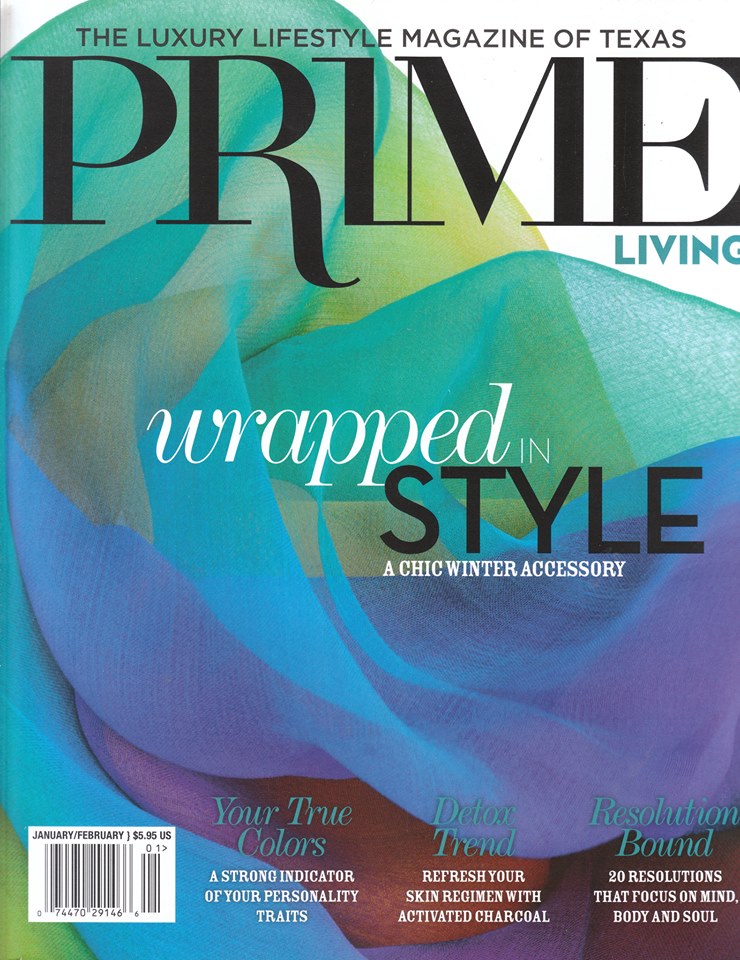 We were pleased to be contacted recently by the editor of The Pianist magazine in London. See the December issue for a wonderful story on Boogie Woogie and insights from our guiding historian, Dr. John Tennison. Read the article here.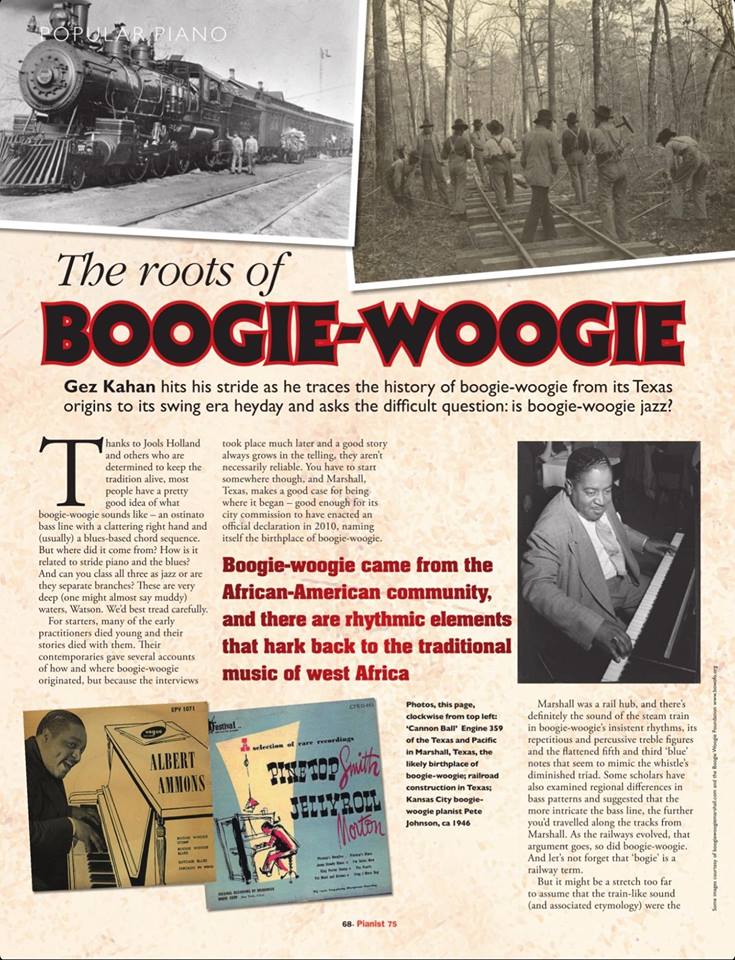 "Unconventional Fun" – Huffington Post!!! The Birthplace of Boogie Woogie and its FireAnt Festival was one of only four festivals across the country praised by HuffPost for "unconventional fun."
Please click here:Texas Highways Nov 2012 for a fantastic 8-page photo spread and story about Marshall Main Street, Second Saturdays, Boogie Woogie, arts, music, history and visitor attractions.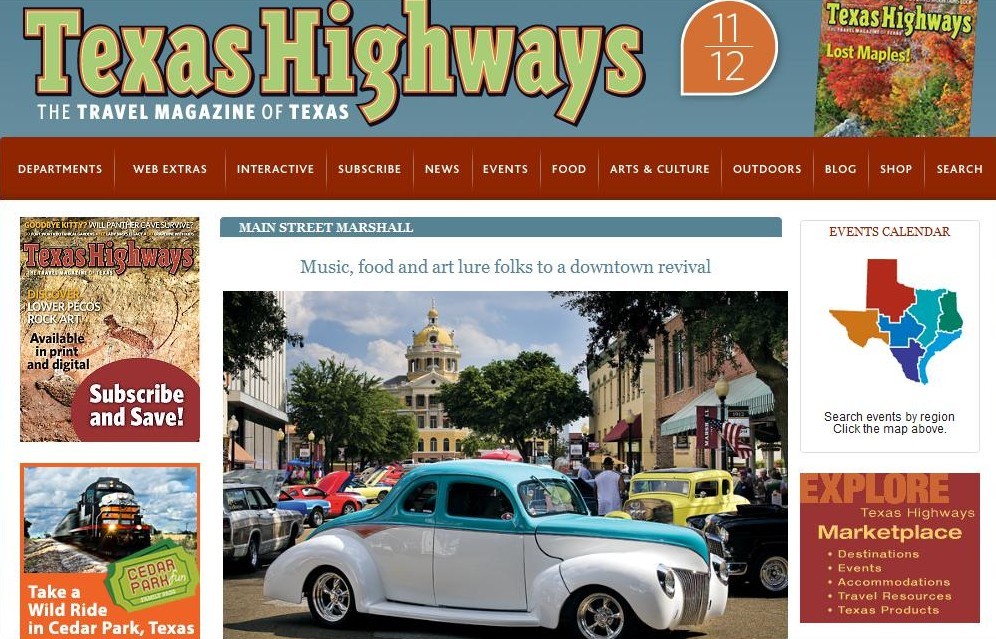 Reporter Rick Rowe was especially taken with the influence of Boogie Woogie as the father of Rock n Roll.  Watch his report here:
from Shreveport KSLAtv: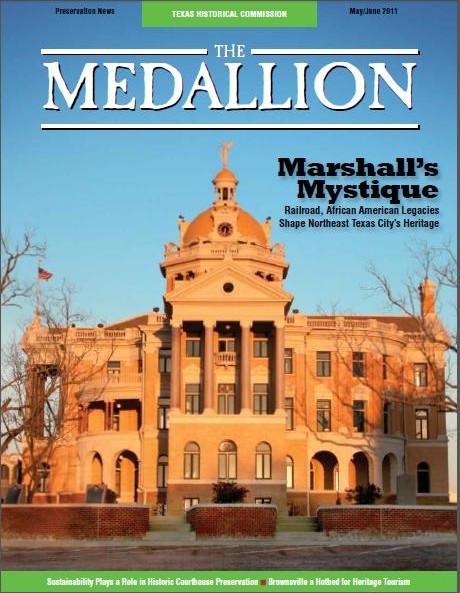 Marshall's Mystique – The Medallion Magazine, Texas Historical Commission
Boogie Woogie & Omar Sharriff, The Medallion Magazine.

The State Historian of Texas on The Birthplace of Boogie Woogie

National Public Radio, "All Things Considered" on The Birthplace of Boogie Woogie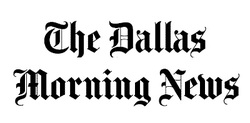 The Dallas Morning News on The Birthplace of Boogie Woogie

KSLA News Shreveport on The Birthplace of Boogie Woogie

The Marshall News Messenger on The Birthplace of Boogie Woogie