Ladies and Gentlemen, Omar Sharriff with the Marshall Trio
that's an audio clip of Omar Live with Barney Canson on guitar, Sam Kilpatrick on bass and Alwyn Robinson on drums – Live at the Boogie Woogie Homecoming Concert,  Marshall, Texas, June 11, 2010.
We are heartbroken that Omar Sharriff, born David Alexander Elam on March 10, 1938, died at his home in Marshall on January 8, 2012. There is biographical information about Omar under the Omar Sharriff tab. Some videos are below, and there are many more on youtube. Rest in peace, Omar. We loved you and we mourn your passing. Your music will live on.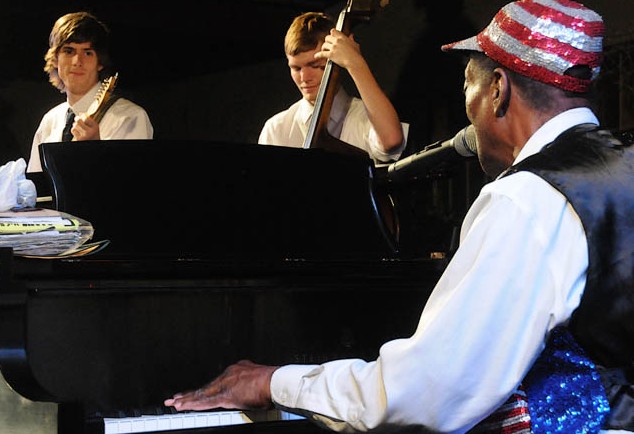 videos here…
Omar demonstrates Boogie Woogie influence part 1
Omar demonstrates Boogie Woogie influence part 2
Omar demonstrates Boogie Woogie influence part 3
Omar demonstrates Boogie Woogie influence part 4
Omar demonstrates Boogie Woogie influence part 5
a haunting and beautiful Blues composition – The Raven, by Omar Sharriff –