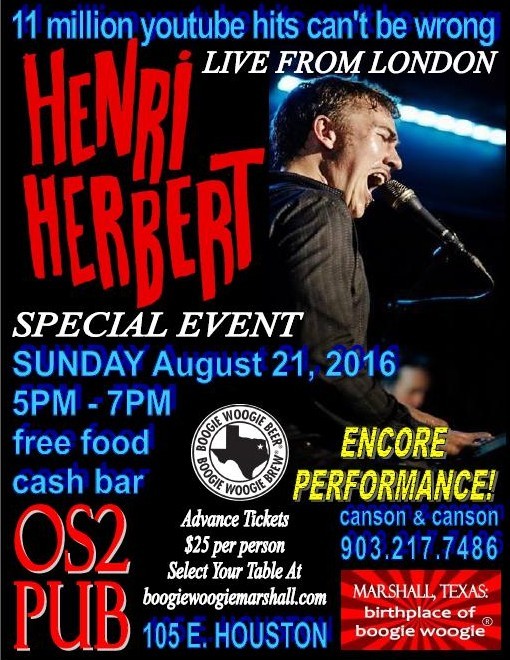 THIS EVENT IS SOLD OUT. Henri Herbert Returns to Marshall, TX!
Special Event! Sunday August 21, 2016 at 5 pm at the OS2 Pub
SELECT YOUR TABLE NOW
The best seats will sell out fast!
Are you one of the 11 million people who loved the youtube video of the amazing Henri Herbert playing an upright piano in a London train station? Are you one of the lucky people who saw Henri's astonishing performance here in April??? We are thrilled to present Henri Herbert in Marshall, Texas: Birthplace of Boogie Woogie for this highly-anticpated ENCORE Performance! Buy your table now to see Henri Herbert in the intimate setting of the fabulous OS2 Pub. Free food, cash bar, limited seating!  SPECIAL EVENT. Select your table from the dropdown menu right here!
THIS IS EVENT IS SOLD OUT.