Enjoy this video presentation about the history: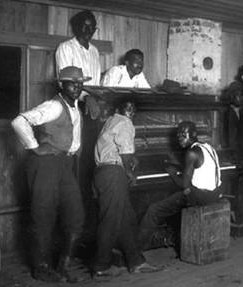 Boogie Woogie Was Born in Marshall
Marshall, Texas is called "the Birthplace of Boogie Woogie" because Marshall is at the center of the geographical area where one of the most revolutionary and influential developments in American music took place.
In the 1930's historians compiled oral histories and interviews indicating that Boogie Woogie piano originated in the Piney Woods of northeast Texas. Research first published in 2004 by Dr. John Tennison, a San Antonio psychiatrist and musicologist, shows that the music emerged in the 1870′s, in close proximity to the Texas & Pacific Railroad, which established its headquarters in Marshall in 1872.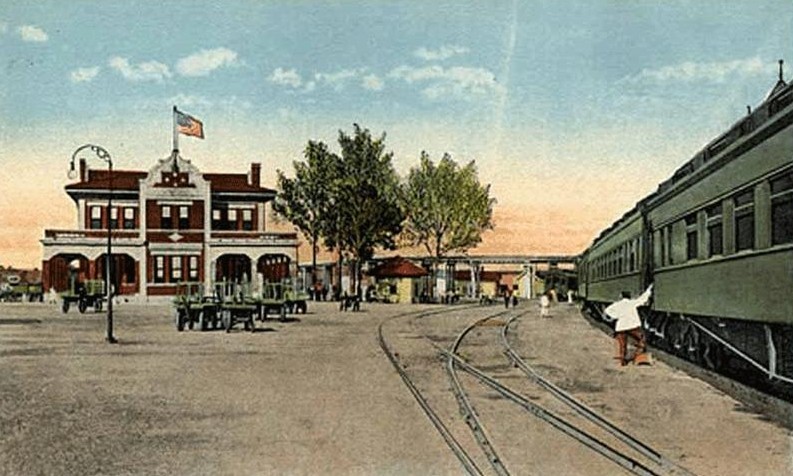 Dr.Tennison brought his exciting research to Marshall in January, 2010. The city embraced the story with a "Boogie Woogie Homecoming Concert," starring Omar Sharriff, a great piano player who grew up in Marshall as Dave Alexander Elam, but hadn't been back in 55 years. The historic concert marked the first of many celebrations to come.
Omar Sharriff relocated to Marshall as Artist-in-Residence in February, 2011. He performed every week at a downtown pub, and at numerous large concerts. Tragically, Omar Sharriff died on January 8, 2012. His life, his legacy and his important original contributions to Blues and Boogie Woogie history live on.
Marshall was also the hometown of Floyd Dixon, another Boogie Woogie and Blues piano great. Huddie "Leadbelly" Ledbetter, who was born nearby, spent much of his life around Marshall. The city's role in the origination of Boogie Woogie Music has been recognized by the Dallas Morning News, the Texas Historical Commission, the State Historian of Texas, and by National Public Radio.
Marshall supports a program to foster and encourage awareness of the city's musical heritage and to promote live musical performance of the many musical genres that have been influenced by Boogie Woogie.
Click here to read Jack Canson's Six-Part Series on the history of boogie woogie.
A brief summary of Dr. Tennison's research is available here. And a pictorial summary of his research is available here.
You can find all kinds of photos, music, videos, history, and a worldwide community of boogie woogie fans at our facebook page, and we hope you'll check it out – www.facebook.com/birthplaceofboogiewoogie